---
At Trader Johns we carry a large variety of new and used guns. Our selection of pistols, rifles, and shotguns also represent a large variety of quality manufacturers with a reputation for excellence. Depending on your need and preferences we will be happy to help you find the perfect firearm for you.
Some of the Brands we carry include: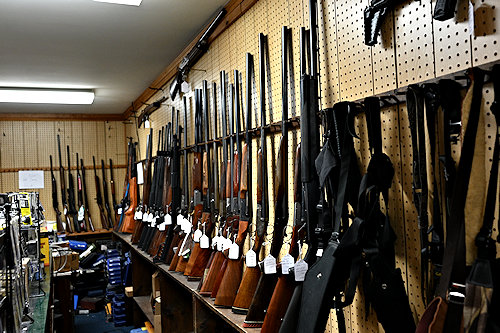 Pistols
Beretta
Walther
Colt
Glock
Taurus
Ruger
Sig Arms
Thompson Center
Smith & Wesson
H & K
Rifles
Armalite
Savage
Colt
Marlin
Dpms
Henry
Tikka
H & K
Smith & Wesson
H&K
Ruger
Bushmaster
N.E. Firearms
Weatherby
Winchester
Remington
Springfield Armory

Shotguns
Ithaca
Benelli
Baretta
Franchi
Ruger
Mossberg
Remington
Winchester
SKB & Stoeger

About Us
Founded in 1976 by John Corliss Sr. and John Corliss Jr, Trader John's Gun Shop llc has been serving the Monadnock Region and surrounding areas for nearly 50 years.

Ammo & Accessories
We carry a full assortment of ammunition and accessories to meet every need.

Hours & Location
We at Trader John's invite you to pay us a visit.
Firearms
Ammo & Accessories
Licenses