---
Here at Trader Johns we carry a full assortment of ammunition and accessories to meet every need. While it would be impossible for us to list all the items available to our customers, we would like to present you with a brief overview containing some of the items we stock.
If there is a specific item you are interested in and do not see it below we invite you to give us a call. We will be happy to provide you with whatever information you need.
A few of our more popular items include: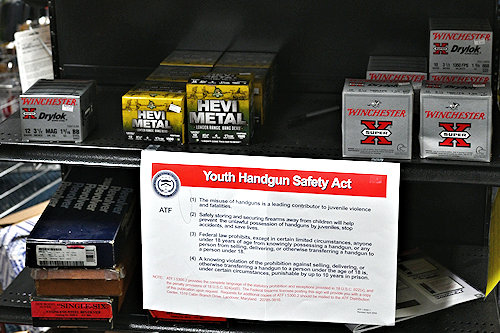 Knives
Holsters
Slings
Powder
Targets
Gun Locks
Binoculars
Black Powder

Scopes and Mounts
Calls: Turkey and Deer
Reloading Bullets
Reloading Accessories
Speed Loaders
Spotting Scopes
Topo Maps
Black Powder Supplies


About Us
Founded in 1976 by John Corliss Sr. and John Corliss Jr, Trader John's Gun Shop llc has been serving the Monadnock Region and surrounding areas for nearly 50 years.

Firearms
At Trader Johns we carry a large variety of new and used guns.

Hours & Location
We at Trader John's invite you to pay us a visit.
Firearms
Ammo & Accessories
Licenses